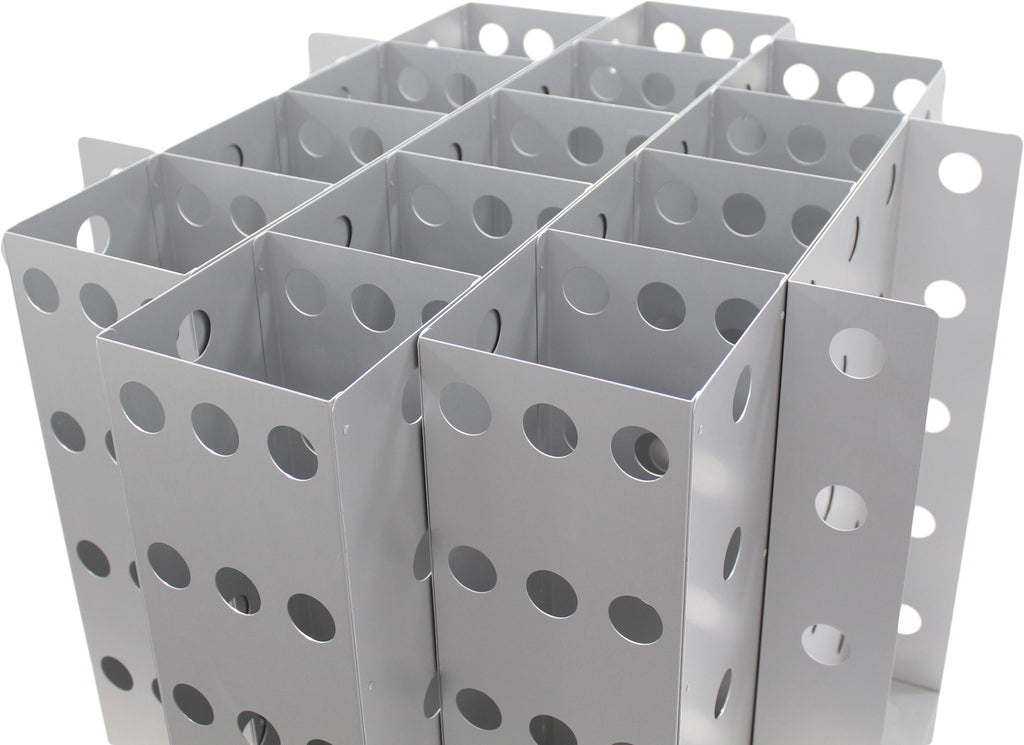 Cryogenic support frames
In order to order or find out more about our selection of Cryogenic support frames please use the contact form found on our contact page
Contact Us
---
Frames are an effective way of storing blood bag boxes

in liquid nitrogen vessels. Frames are manufactured
in aluminium or stainless steel. They are designed in
sections so they are easy to fit in the vessel. Frames have 30mm holes to allow the circulation of liquid nitrogen.
The design of a frame depends on what the user wishes to store and can be designed to fit all liquid nitrogen vessels on the market. For vapour phase vessels frames are designed to hold items above the liquid level.
Blood bags are the most popular item to be stored in a
frame system. Blood bags are placed into boxes which
fit neatly into the frame maximizing the storage use of a
vessel.
Should you require a frame for a liquid nitrogen vessel please contact us for a quotation. 
---
Share this Product
---
More from this collection