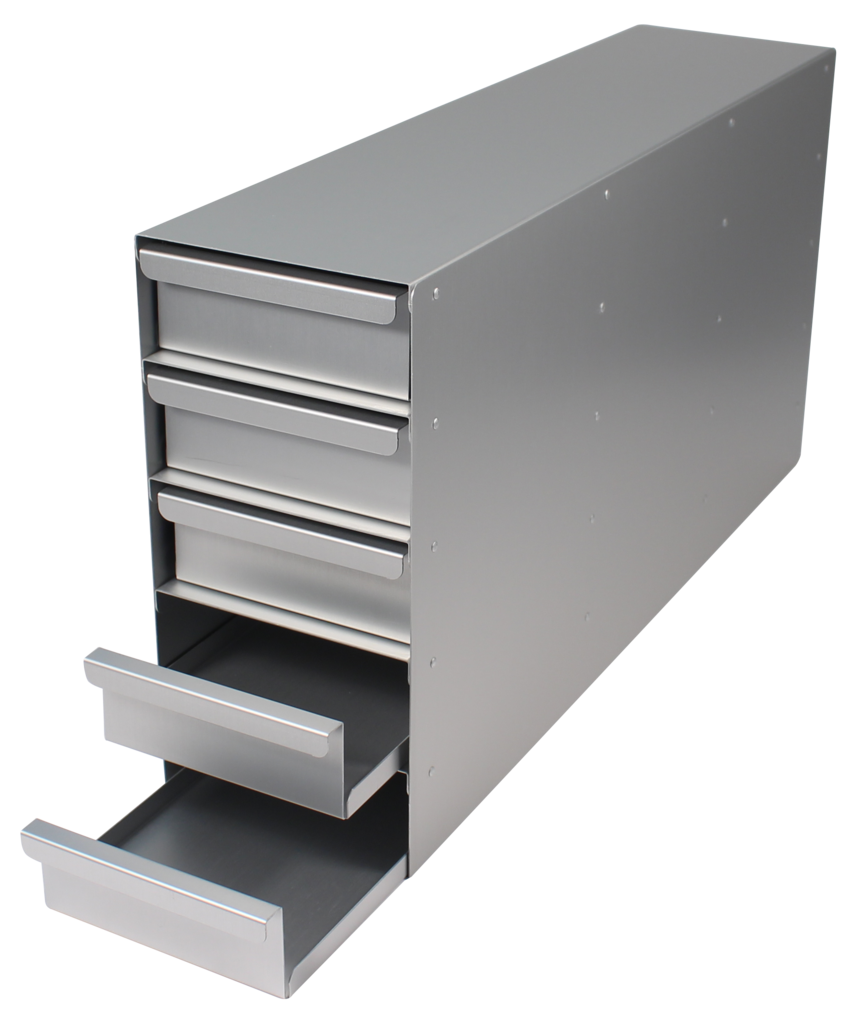 Freezer Model

Liebherr - SUFsg 5001

Please use the drop down options below to select the part you require for your SUFsg 5001 freezer.
---
These racks are designed to fit into a Liebherr MediLine SUFsg5001 freezer. Should the style of racking you require not be listed please contact us for a quotation.
Aluminium racks will hold boxes with a footprint of 133x133mm stainless steel racks will hold boxes with a footprint of 136x136mm.
Racking also available to store plates, 32mm high cryoboxes, 15ml/50ml centrifuge tubes and hinged cryoboxes.
All racks sold without boxes.
The shelf position in the freezer can be adjusted, please contact us if you require help setting the shelves in the correct position.